Catching the sun as she peeks through the large pine tree.
I love the Manipulations and Renders you can do to photos....
same picture Before and after.
I used under the Fun Effects in Kodak Easy Share photo program:
The Cartoon Edit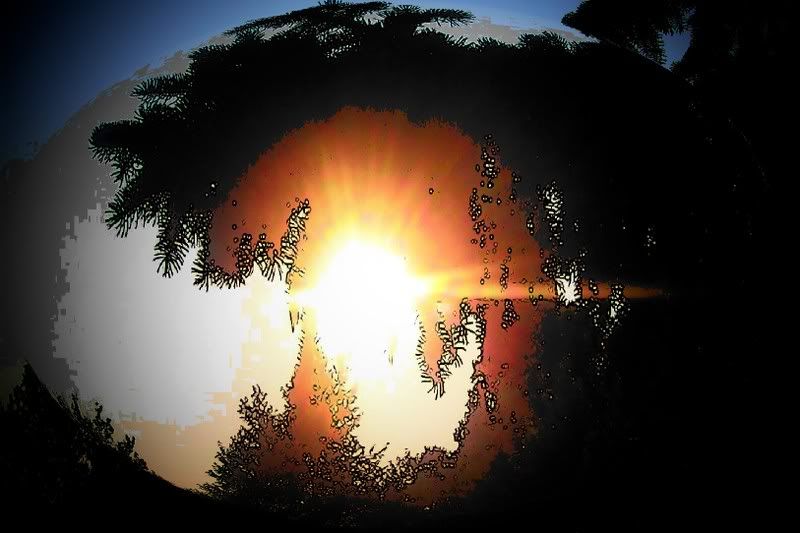 One step more...
Fisheye Edit while layering another photo onto the picture in Photo Shop.