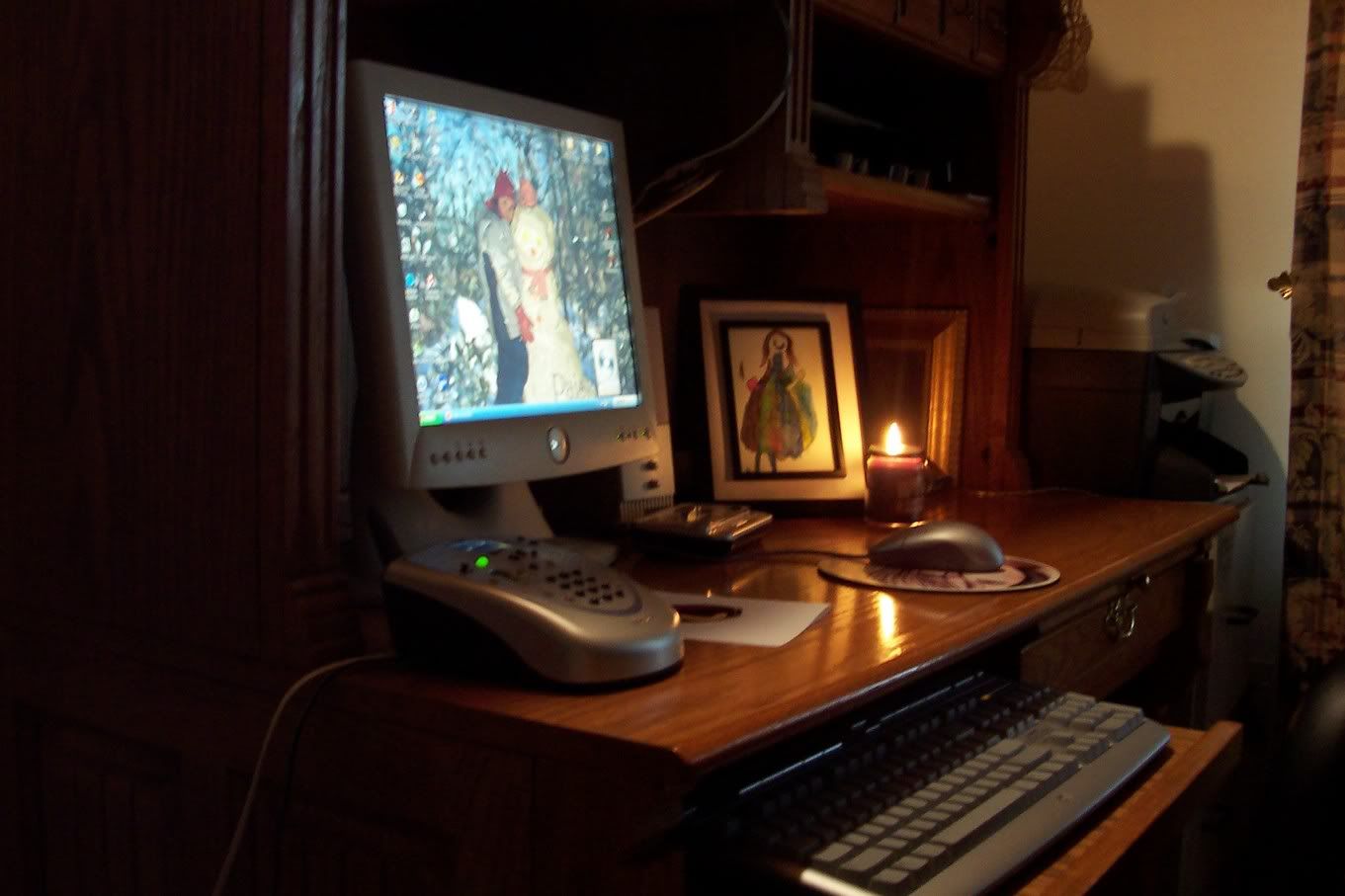 Shaking off the weight of daytime drama, I often come here to relax.
My special place that looks so differently at night and feel so distant from the desk I use daily for work.
My desk doesn't deny that tomorrow will be much more of the same.
My blogspot is a gift I give myself.
It inspires me as I welcome the stories and photos of others.
[The photo on my desktop is one I have painted of Meg and her snowman. The one sitting on my desk is a princess she painted when she was 5 years old.]
Round Robin Challenge
Show me yours....